Real & Simple Eats PopUps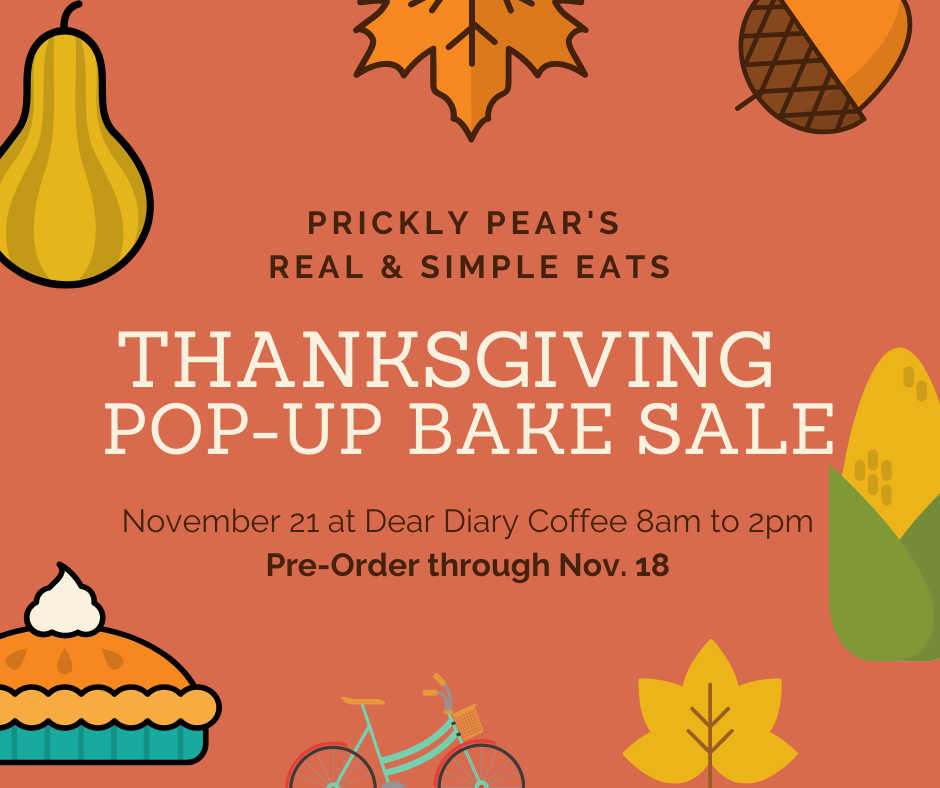 Our next pop-up bake sale is November 21 at Dear Diary Coffeehouse in Austin, TX. Pre-order here!
Pre-orders are open through November 18th. Orders will be ready for pickup from 8am to 12pm at Dear Diary on Nov. 21st.
All our delicious artisan baked goods are made in a home kitchen with the highest quality ingredients and with the biggest enthusiasm. We are committed to using only wholesome, real, and simple ingredients. Everything is plant-based (vegan), we choose organic when possible, and use ingredients closest to their natural state. When seasons shift, so do we. This way we get creative and give you a taste of what's in season– whether it's pumpkin in the fall or peaches in the spring. Our menu is constantly evolving, so you can be confident your food is fresh.
The environment and your health are our top priority. We compost in our kitchen, purchase ingredients by bulk when we can, and minimize plastic waste. With compostable packaging on all our baked goods, you can feel good the packaging will turn back into the earth. We're not perfect but are trying our best to be kind to our planet and are constantly looking for ways to improve.
Information
Other information:
We are a State of Texas cottage bakery and are food-safe certified. We wear gloves, masks, and hair coverings when preparing and handling food.